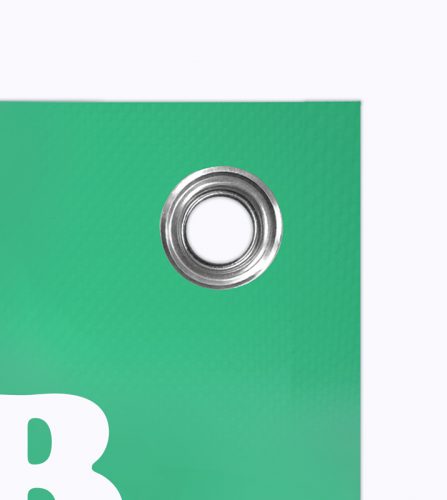 Banner Printing with Eyelets
Banner with eyelet printing works as the best hanging advertising material for big exhibitions and outdoor display.
As our strength is in large format printing services, providing one of the highest quality banner printing on the market.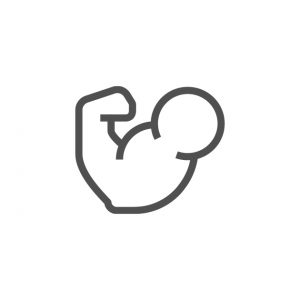 More durable to withstand outdoor elements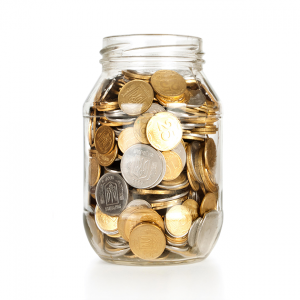 Spend within your budget with long-lasting quality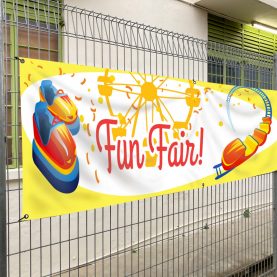 Ideal for advertising on fence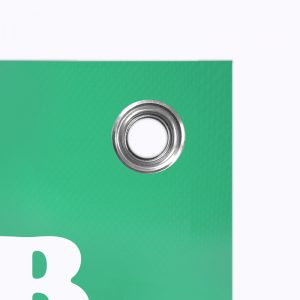 High printing resolution and quality for outdoor display
Square textured material for large size banners
High tenacity polyester yarn that is able to reduce wind load
Blockout Banner – Standard
Black backing to block out lights from passing through. Ideal for backdrops and branding.
Blockout Banner – Premium
Blocks light from passing through. Ideal for exhibitions and events.
Banner will be given a welded hem (commonly known as fold back finishing) which provide a stronger enforcement for the banner. Eyelets will be distributed equally along the hem.
The standard distribution of eyelets is 1 per metre. If you require a different distribution or special request for the eyelets, kindly let us know your needs when you place your order.